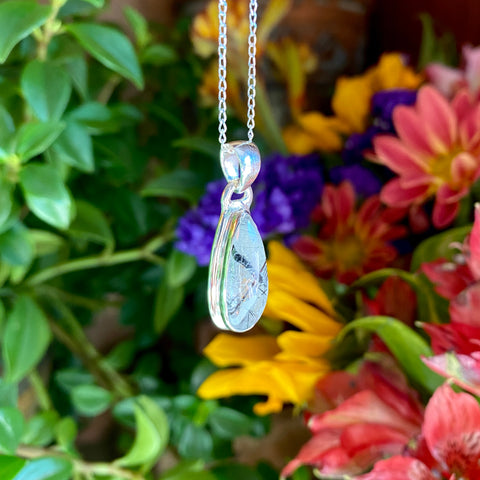 Wisdom Pendant: Rutilated Quartz (Sterling Silver)
Encourages Spiritual Growth

 It has been cited for use to ease migraines, headaches, vertigo, motion sickness, and to balance metabolism. It amplifies the body's absorption and retention of vital nutrients, while eliminating toxins. 
In meditation, use rutilated quartz to call upon your angels.  It is a very powerful manifester because of its connection to the Heavens and Earth.  Hold the crystal in your hand and program your manifestation into it by visualizing your desires while imprinting them onto the rutilation within the quartz.
Place it by the window sill during the full moon to energize it and in the flow of smoke to cleanse it.  You can use sage, incense, herbs for this.  Wear it often, while being conscious of its power to develop a deep connection to it.
Rutilated Quartz (Brazil): 1.4" inch
Sterling Silver Necklace 20"


---
We Also Recommend
---