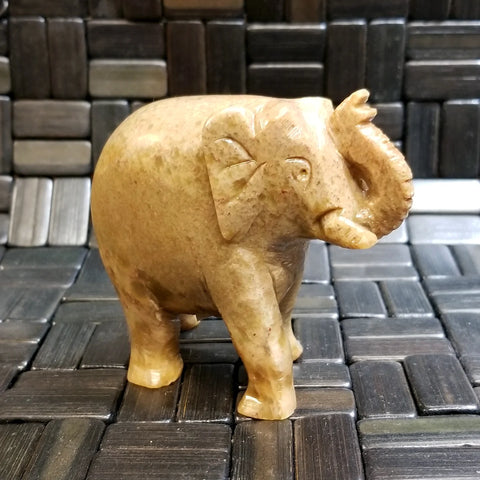 Elephant Soapstone Cone Burner
Soapstone is commonly believed to have a soothing, balancing effect while creating a positive, calming energy. Soapstone is valued for the way it helps one prepare for changes in life. It is also thought to promote truth, logic as well as rational and creative thinking.
The elephant comes to our thoughts and dreams as a message that we are able to deal with any obstacle we are faced with.  
To the Hindu way of thought, the elephant is found in the form of Ganesha who is the god of luck, fortune, protection and is a blessing upon all new projects.
In Christian symbolism the elephant is an icon of temperance, patience, and chastity.
As a Chinese symbol, the elephant is considered a symbol of happiness, longevity and good luck.  Some Asian cultures also believe the elephant is a cosmic creature, and carries the world upon its back (much like the tortoise does in some tribal Native American myths). This is yet another nod to the power and persistence in the symbolic meaning of elephants.
---
We Also Recommend
---