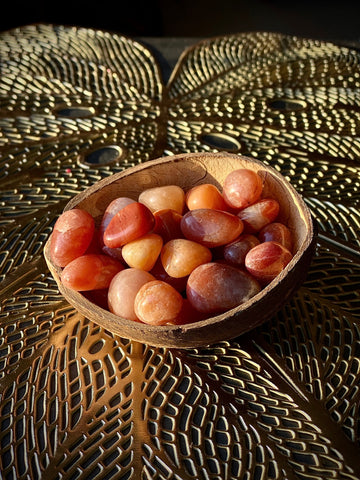 I Can Do It: Red Aventurine
Red Aventurine is the "i can do it" stone of vitality and renewal, creating confidence and capability wherever it is needed.
It increases the flow of life force throughout the body, helping to revive your physical form when you aren't feeling at your peak.
It invites your inner spirit to motivate you towards your desires and helps you take action with clarity and focus towards what it is that you want. 
This powerful stone enhances physical energy and promotes stamina; therefore it is one of the best stones for regeneration. 
Red Aventurine is a stone of manifestation through action. It boosts mental alertness, and amplifies the desire to take on life's challenges with determination and perseverance. 
.5 - 1" Red Aventurine (Brazil)
---
We Also Recommend
---