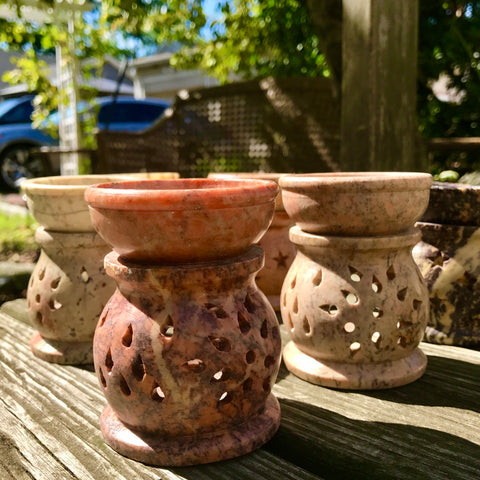 Soapstone Aromatherapy Oil Burner from India
Fill your space within minutes, with our healing essence, in a beautifully crafted soapstone oil burner. For best results, pour a small amount of oil on top of the dish and light a tea light inside to warm the fragrance, and let the seeping essence fill your sacred space.  Once the oil is hot, dilute with a little water to even out it's burning time.
Soapstone is a relatively soft metamorphic rock that has been used for hundreds of years in India to create amazing artwork carved with sacred symbols. It is the perfect alternative to metal or glass-based items because it retains the ideal level of heat for a longer period of time. It requires very little maintenance, and can be easily cleaned using water and soap.
 3.5" x 3.5" diameter
---
We Also Recommend
---