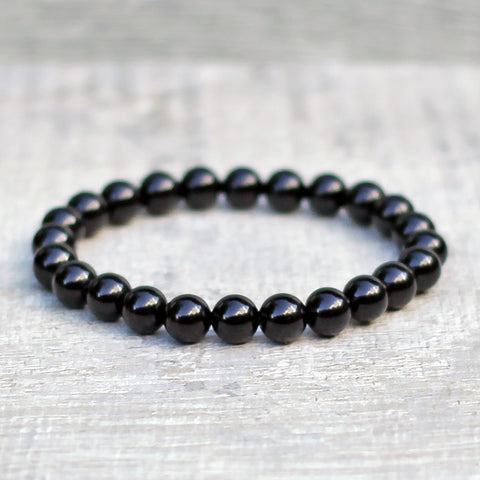 Strength and Protection Braclet: Black Onyx
"I draw strength from my past experiences."
Onyx gives strength.  It promotes vigor and steadfastness.  Imparts self-confidence, helping you to be at ease in your surroundings.  Onyx enhances self-control and stimulates the power of wise decision-making.  It encourages happiness and good fortune.
A powerful protection stone, Onyx absorbs and transforms negative energy, and helps to prevent the drain of personal energy by others.  It aids the development of emotional and physical strength and stamina, especially when support is needed during times of stress, confusion or grief.
---
We Also Recommend
---