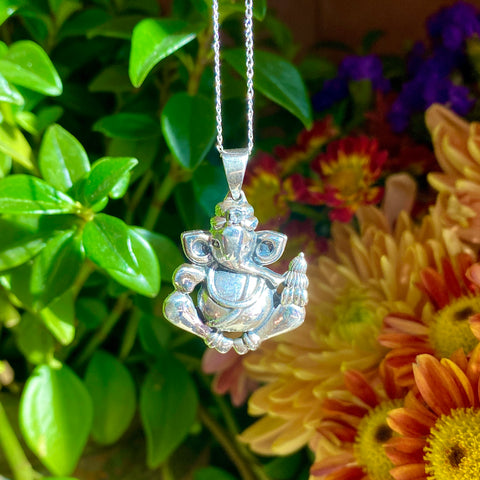 Prosperity and Remover of Obstacles Pendant: Ganesh (Sterling Silver)
Ganesh is the Hindu deity of good fortune, new beginnings and wisdom.  He is regarded as the destroyer of obstacles, vanity, selfishness, and pride.
He is one of the best known and loved deities in the Hindu pantheon of gods, and indeed is the most recognized outside of India.  His image is found everywhere, in many different forms, and he is usually called upon before the undertaking of any task.
Ganesh is also associated with the Root Chakra and represents conservation, survival and material well-being.  He is considered to be a patron of the arts and sciences.  Devotees believe that he grants abundance and protection against adversity.
Sterling Silver Ganesh with 20" Chain
---
We Also Recommend
---